Okay so today I just did my BIG fabric shopping! Whew it was reaaaaaaaaaally tiring shopping at Divisoria (the cheapest area in Manila, Phil) and I say it was quite a success!
I feel blah though because I used up 100 USD!!! I know for you guys 100 USD isn't much but in the Philippines that's like a LOT so yeah.. I feel pretty sad that I used all that money on fabric. But on the bright side, I managed to buy fabric worth for 6 costumes yay~!
So I'll show what progress I've made for each cosplan~

The Tailor Shop of Enbizaka

This was a tough one. I'm pretty much done with the kimono robe and obi. I just need to work on the minor details like hair accessiories and obi accessiores, and maybe props. Actually what was difficult was that I chose the purple one as the outer layer and the red for the inner and because I already had insufficient funds to top up the red, I don't think I can switch them anymore TAT So I'll be like a purple Enbizaka Luka cosplayer

Cosplay Progress: 75%

69

Omgomgomg~ This is was really my favorite part of the whole fabric hunting. The chiffon colours are sooo vibrant and I really can't wait to do this version!
Cosplay Progress: 70%

Sheryl Nome Album cover. (yeah.. idk what you really call this version)

This was a bit fail. I picked the wrong fabric for the black! I was supposed to get Matte Satin but I think I got the normal one Orz. At least it still works~
Cosplay Progress: 40%

Sayonara no Tsubasa
I'm a little unsatisfied with the fabric I got. Especially the black for the top and skirt. Somehow I just couldn't find the right one but meh idk. BUT THE PINK LEATHER DEMMIT QAQ THAT'S THE MOST IMPTANT AND I COULDN'T FIND IIIITTT /sob.
Cosplay Progress: 40%

Mami Tomoe

Haven't gotten the leather for the belt and for the shoes. I still have no idea how much a musket costs here or where I should make on from scratch <__>
Cosplay Progress: 75%

Vocalogensis Luka

I only managed to get the gold fabric and the rose. I TOTALLY FORGOT THE PURPLE WTF LOL THAT'S THE MAIN PART XD so I decided to just stuff the picture instead. >3>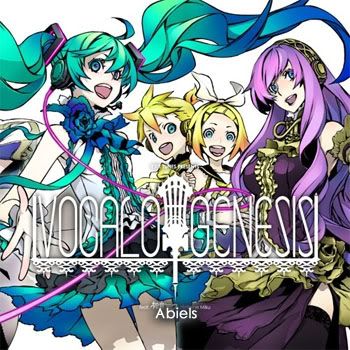 Cosplay Progress: 10% (lol)
*~*~*~*~*
And that's it! I have a date with Ezio Auditore now so ... *runs off to PS3* Bye!!